Goal 5: Develop, enhance, and align business processes
KPI 5.2: Total Grant Dollars Raised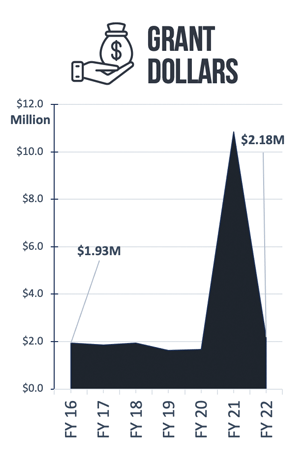 The National Partnership for Environmental Technology Education (PETE), is a nonprofit 501(c)3 organization that helps facilitate, partnerships with educational institutions, industry, and government.
The Agreement between PETE and Barton is for Barton Community Colleges to provide Hazardous Waste Worker Training to transitioning army personnel, veterans and military family members at three locations within the continental US.
PETE is working to meet the nation's environmental, homeland security, energy, and health and safety education and training needs through community, tribal, and technical colleges in collaboration with industry and government partners.
Back to KPI Dashboard